Looking back, 2013 was the year of change. It was filled with new projects and clients, new spaces, memorable moments, professional development and travel. I am tremendously grateful for all the year had to offer.
Here are highlights of the bigger accomplishments and memorable moments of 2013.
I love collaborating with other designers. It's an opportunity to learn and to share your experience and knowledge. The beginning of the year started with the launch of a dream branding and website project collaboration with Strassel Creative. Marissa Strassel and I worked together on the competitive landscape, naming, logo design and responsive website design of Platform Coworking.
In May, hello belle studio celebrated 4 years in business! What better way to celebrate four years than with a shiny new responsive website design!! The studio moved down the hall to a brighter and sunnier space. Best of all it was an excuse to reorganize and purge.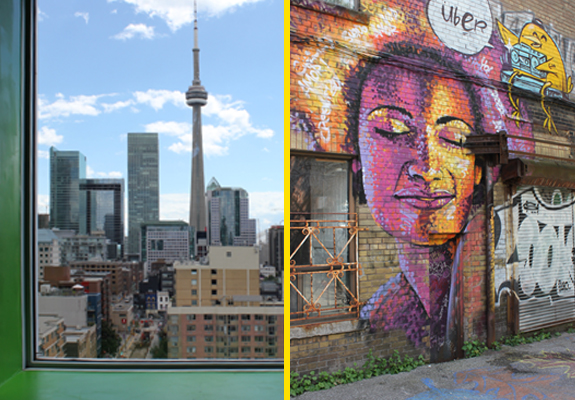 After working on two website projects together, I had yet to meet Dara Skolnick in person. In October, I hopped on a plane to Toronto and met her over tea and butter tarts (yum!) to review our third responsive website project.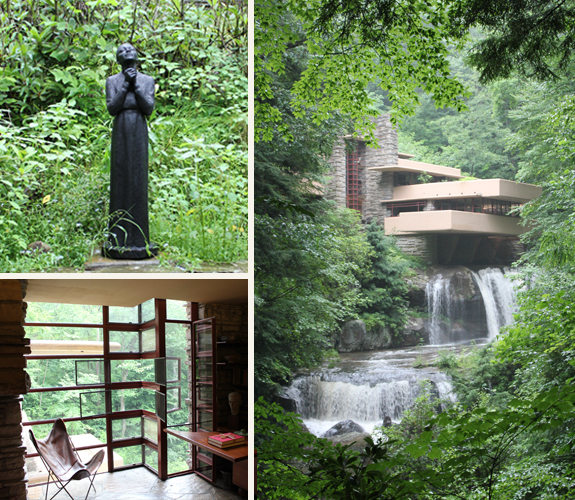 "In Fallingwater Wright captured the perfect essence of our desire to live with nature, to dwell in a forested place and be at home in the natural world." – Edgar Kaufmann, Jr.
I find travel (near or far) to be a valuable source of creative inspiration. It forces us out of the daily routine and introduces us to new experiences. Over the summer, we took an inspirational road trip to Washington DC with pit stops at Falling Water and Monticello. Falling Water was simply breathtaking.
After a week of travel and being 100% unplugged (no facebook, email or twitter, oh my!) I came back to the studio refreshed and ready to dive into work.

A year in review for the studio wouldn't be complete without a handful of meet & greets, project kick-starts and project launches. Great big thanks to our stellar clients, vendors and design colleagues.
For 2014, I have an optimistic (translation: very long) business plan (to-do list) in mind. Here's to a new year filled with dreams, brand launches, design projects and travel.